At this point of the year, I think it's safe to say that I am finally back to my usual skincare routine; brightening and well-ageing skincare products for evening routine that I have missed so much! I am still maintaining 3 to 5 steps for morning routine as work is getting crazier and crazier towards the end of 2018. With that said, I'm back with testing new products for reviews and personal endeavors as my skin is less sensitive compared to few months ago although I'm still struggling with my dehydrated area around my jawline.
As you've read the title above, I'll be giving my thoughts on this exfoliator; dead skin cells remover or 'peeling' product if I may; a term coined to skincare products that supposedly helps in smoothing out your facial area gently with the helps of non-abrasive agent like acid that tends to break down the bonds between dead skin cells or cellulose that generally rolled together with your dead skin as you massage your skin with it. All exfoliators that I've personally tried and tested are to be used after double cleansing step in evening routine but today, I'm going to talk about an exfoliator that is not only easy to use but also requires little amount to the point that I can actually squeeze it into my express morning skincare routine.
Now, let's go into some details on this product first.
Althea Milk Peel Cream Mask

Product Description:
This gentle peeling mask contains milk for a refreshed complexion. A self-bubbling clay texture creates a dense lather to remove dead skin cells.
Ingredients highlight:
AHA

Removes dead skin cells on the surface of the skin.

BHA

Removes impurities and unclogs the pores

Milk

Moisturises and refreshes the skin

Casein Protein

Provides the skin with hydration and keeps it moisturised

Soft clay to whipped cream bubble texture

The creamy clay texture bubbles into a rich lather to deep cleanse the pores and remove dead skin cells.
How to Use:
Dampen the skin and apply an even layer onto the skin, massaging till a rich lather forms.
leave on for 30 to 60 seconds before rinsing away with warm water.
Ingredients:
Water (Aqua),

Kaolin

, Glycerin, Disiloxane, Bentonite, Propanediol, Myristic Acid, Methyl Perfluoroisobutyl Ether, Stearic acid, Methyl Perfluorobutyl Ether, Potassium Hydroxide, 1,2-Hexanediol, Palmitic Acid , Ethylhexylglycerin, Milk Proteinextract, Disodium Edta,

Gaultheria Procumbens (Wintergreen) Leaf Extract

, Gluconolactone, Glycolic Acid,

Titanium dioxide (Ci 77891),

Fragrance (Parfum), Coumarin*, Hexyl Cinnamal*, Citronellol*
Now, let's talk about the packaging!
The wash-off mask came within the cute white box that is in similar design to their Althea box used for delivery. There's Korean product description printed at the back of the box so if you still need further information in English, I have provided the link to the product at the end of this post for your convenient.
There's product batch and expiry date printed at the bottom of the box and the bottle itself. The format is YYYYMMDD.
As you can see above, the wash-off mask came in a small bottle in opaque white with soft blue cap. There's simple product description at the back although it's fully printed in Korean. I'd say that you need to be careful to not accidentally leave the cap off as that might oxidise the mask in the bottle. It happened to me before and it was really hard to pump out product once it's oxidised as it can change not only in texture but also in colour which means it can no longer be used even it's still within the 12 months of period-after-opening.
The product comes with pump that dispenses small amount per pump so I'd say you'll be needing at least 5 pumps per usage but for the first time, start with 3 pumps then you can apply your forehead first and estimate how much product you actually need.
APPLICATION
Upon first application, the consistency is light yet creamy texture as I was evening it out on my facial area then after few seconds, the clay mask started to bubble up (right photo) and there's of course the tingling sensation; I've found myself laughing every time I've used this.
After using the product, I've noticed that my face is indeed felt
way smoother than before
although I do noticed that there's
white cast
all over my facial area; similar feeling to after using THE FACE SHOP Rice Water Bright Cleansing Foam, thanks to
titanium dioxide
that's commonly found in physical sunscreen.
I'm totally fond of the baby powder-like scent although looking at the list of ingredients, those of you who have sensitive skin might want to avoid this plus the bubbly sensation might sensitise your skin even further. Those with acne-prone skin, you guys might want to be careful with Myristic acid as this might trigger breakout.
For those who doesn't have much of skin issues then you might find this product fun to try plus it's actually gentle as the acids put into this product are mild and gentle so I'd say with 30 seconds to 1 minute of having this on, you can start with having this clay and gentle acid-containing wash-off mask in your morning routine like 2 to 3 times a week.
I feel no dryness or tautness after washing it off with water and facial sponge while I'm at it so I guess, the moisturising agent works and pores are definitely appear less than before.
As I've mentioned above, this is my current morning skincare routine; cleanser, toner, light moisturiser, topped with sunscreen. I use the
Milk Peel Cream Mask
right after cleansing and made sure to use cotton pad with the
Primer Water.
Depending on my skin condition of the day, I'd incorporate simple hydrating or moisturising sheet mask or layer another hydrating toner prior the
Primer Water
but of course, if you're someone who consider yourself as beginner in skincare or just want to go for
#skincarediet
instead of doing a typical 10-step Korean skincare routine, you can try these
Althea Exclusives
that include from cleansers to moisturisers to fit your daily skin needs. If you're new to Althea and planning to purchase more than RM150, use my link
(click here!)
for
20% discount off your first purchase
!
So I guess that's all from me! If you have already tried this wash-off mask, do let me know what you think or if you haven't, tell me about similar products that you've personally tried that you'd like me to try next by leaving comments down below.
Until next post, annyeong~
||| SHOP THE POST |||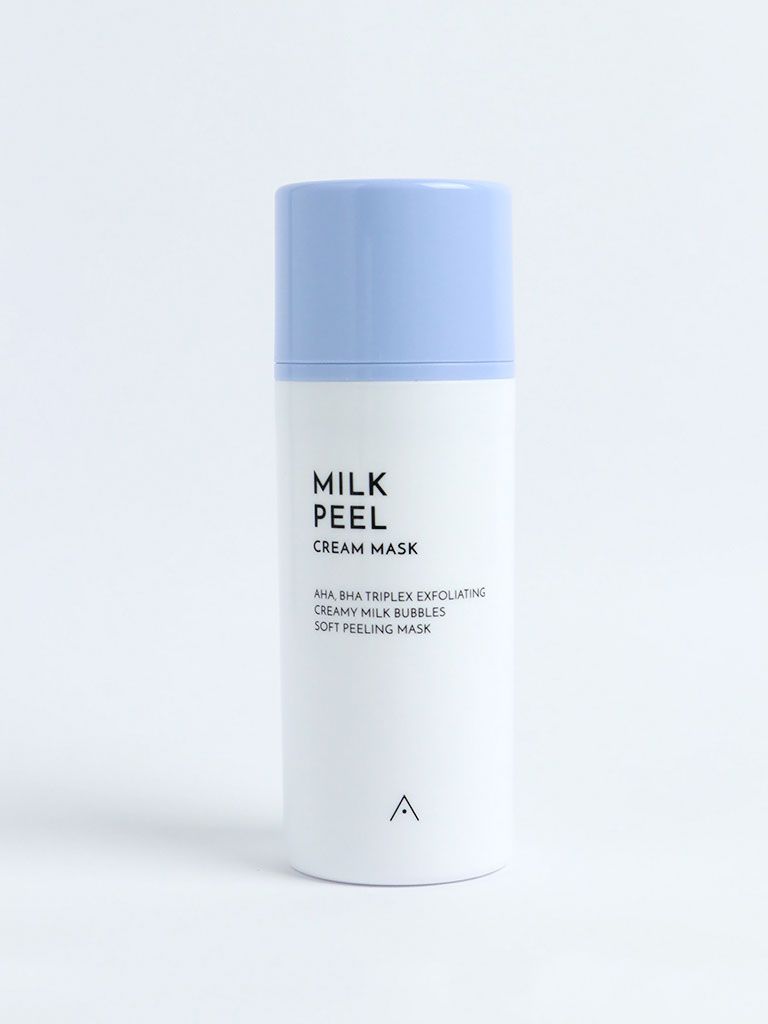 ||| Official links |||
Website | http://my.althea.kr/
Facebook | http://www.facebook.com/altheamalaysia
Instagram | http://www.instagram.com/altheakorea
Disclaimer:
Links provided are non-affiliated. This product was sent to me for review purposes and all opinions here are based on my personal use of the products.